https://www.youtube.com/watch?v=mtln8x-DNjk
8th OPEC International Seminar
Towards a Sustainable and Inclusive Energy Transition
5-6 July 2023 | Hofburg Palace | Vienna, Austria
"The OPEC International Seminar has an outstanding record for both the caliber of participants and the high level of discussions that take place on the leading issues affecting the energy sector, especially at this critical time in the global industry. We are looking forward to welcoming all our guests to Vienna for what will be a truly memorable and informative event.

HE Haitham Al Ghais

OPEC Secretary General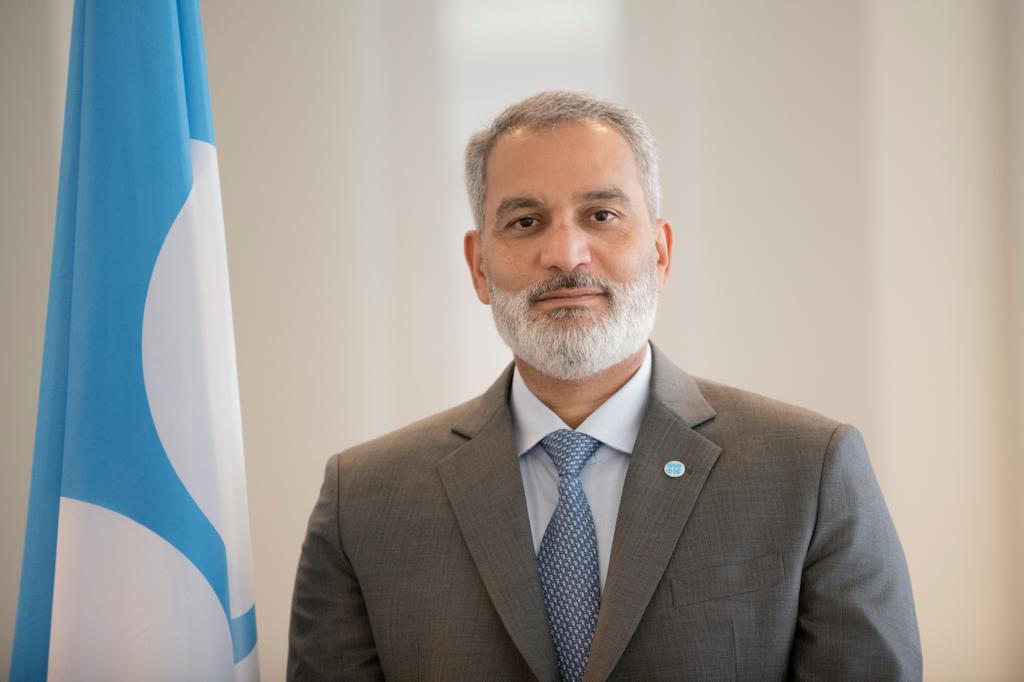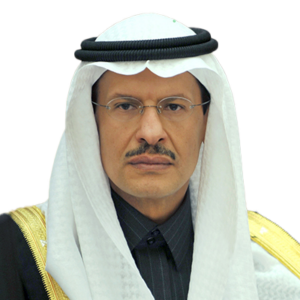 His Royal Highness Prince Abdulaziz was appointed Minister of Energy in September 2019. In his capacity as Minister of Energy of Saudi Arabia, Prince Abdulaziz is responsible for coordinating the Kingdom's domestic and international energy policies in line with the goals of Vision 2030. This includes overseeing energy activities within the Kingdom; regulating the oil, gas, electricity, nuclear and renewables sectors in the interests of the Kingdom in the short and long term and directing Saudi international policy with regard to relations with producers (including through OPEC and OPEC+) and with consumers. He has been an active participant in shaping energy policy, both nationally and internationally for more than thirty years and he is the chairman of many energy related organizations.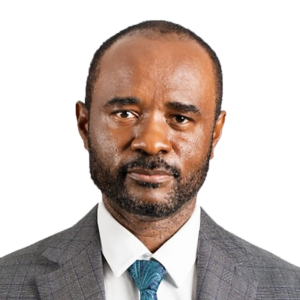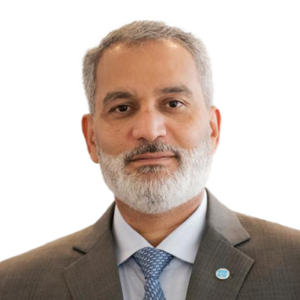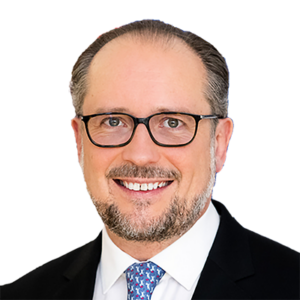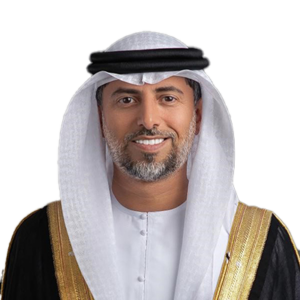 H.E. Suhail Mohamed Al Mazrouei has held the position of the Minister of Energy since March 2013 before the Ministry turning in the Ministerial Formation of 2017 into the Ministry of Energy and Industry. In July 2020, the Ministry grew even bigger when merging with the Ministry of Infrastructure Development, including the Sheikh Zayed Housing Programme, and the Federal Transport Authority Land & Maritime to become The Ministry of Energy and Infrastructure.
Besides his Ministerial responsibilities, His Excellency holds the following positions:
- Chairman of the Board of Directors of the Federal Electricity and Water Authority.
- Chairman of the Board of Directors, Emirates General Petroleum Corporation.
- Member of the Supreme Petroleum Council and member of the Executive Committee of the Council.
- Member of the Board of Directors and of the Executive Committee of Mubadala Investment Company.
- Vice-Chairman of the Board of Directors of: (Emirates Nuclear Energy Corporation, Nawah Energy Company, and Barakah One Company)
- Member of the Board of Directors of Dolphin Energy.
His Excellency has eminent management experiences in the field of corporate management in several sectors including shipbuilding, defence systems, petroleum services sector, oil and gas, and the real estate development sector. His Excellency Suhail Al Mazrouei graduated in 1996 from the University of Tulsa in the United States of America with a Bachelor's degree in Petroleum Engineering. He was born in Dubai on July 1st, 1973. His hobbies include poetry, literature and history.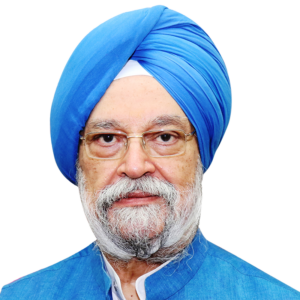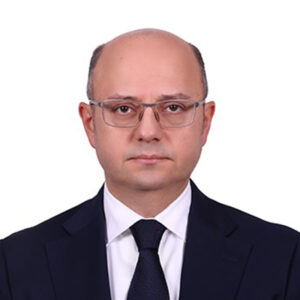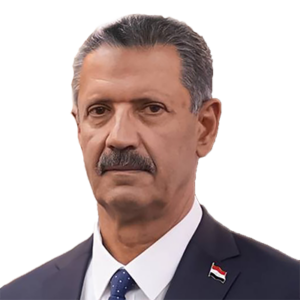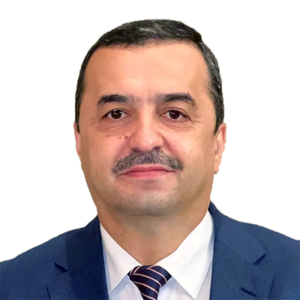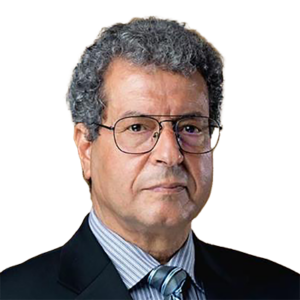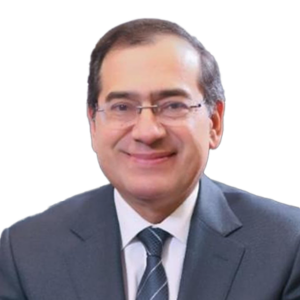 Received his B.Sc. in Mechanical Engineering Cairo University in 1986.
Joined Chevron (Egypt) in Jan. 1987.
Worked in different fields and held various positions in Engineering, Operations, Planning, Sales and Marketing.
- In1998, he became Sales Manager and Member of the Board of Directors of Chevron Egypt S.A.E.
- During the period from 2002 till 2008, he got several Chevron assignments and managed projects in Dubai, Kenya & Singapore.
- In 2008 he became Managing Director – Marketing of Chevron Egypt.
From 2008 till end of 2010, he moved to Chevron South Africa, held the position of Regional Manager in charge of South & Central Africa's Commercial & Industrial Business.
In Jan. 2011,he joined Egyptian General Petroleum Corporation ( EGPC ) . During the period from ( 2011 –2013 ) he held the positions of Deputy CEO for Foreign Trade, Deputy CEO for Internal Trade and Deputy CEO for Operations
In Aug.2013, He was appointed as EGPC's CEO.
On 19th Sept. 2015, he was appointed as Minister of Petroleum and Mineral Resources.
On 10th May 2017,the French President awarded him the "Ordre National de la Legion D'Honneur" at the rank of Knight
On10th November 2020,the President of the Hellenic Republic awarded him the "Grand Commander of the Order of Phoenix"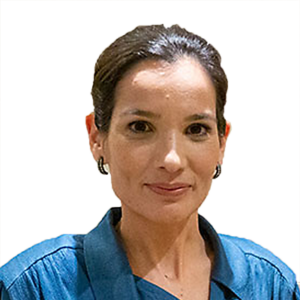 Ana Fontoura Gouveia is the Portuguese Secretary of State for Energy and Climate since January
2023.
Mrs. Fontoura Gouveia holds a PhD in Economics from Nova School of Business and Economics
and is the author of several publications on public policy.
From end-2019 to 2022, Mrs. Fontoura Gouveia wasthe Economic Advisor to the Prime-Minister
of Portugal and Assistant Professor (Adjunct) at the Nova School of Business and Economics.
Previously, she worked at the Portuguese Central Bank (2019; 2004-2008), the European Central
Bank (2009-2014), and the Research Offices of the Portuguese Ministry of the Economy and of
the Portuguese Ministry of Finance (2015-2018).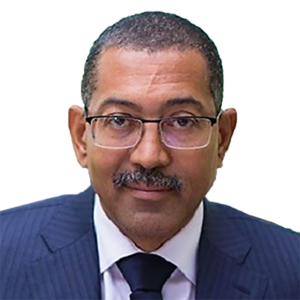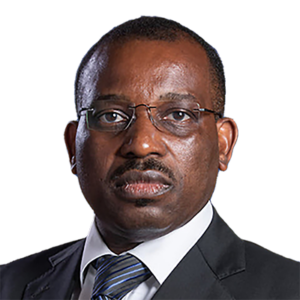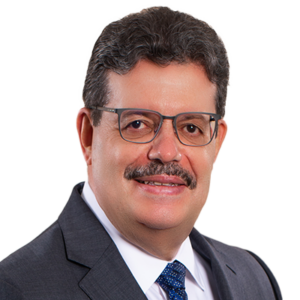 Eng. Mohamed Hamel is the current Secretary General of the Gas Exporting Countries Forum (GECF) in Doha, Qatar, assuming office in January 2022. Before his appointment, he served as a Senior Advisor to Algeria's Minister of Energy and Mines for seven years and as a Member of the Executive Board of GECF. He has also been a Member of the Board of Governors of OPEC since 2015 and chaired the High-level Committee of the Algiers' Accord in 2016. He spent 12 years in OPEC as Head of Energy Studies and then as Special Advisor to the Secretary General. His career's first 21 years were with Sonatrach, where he worked in various segments of the oil and gas value chain, becoming Vice President Strategy and Planning in 1998. Eng. Hamel graduated from two engineering schools: the "Ecole Polytechnique de Paris" and the "Ecole Nationale Supérieure des Mines de Paris", both in France.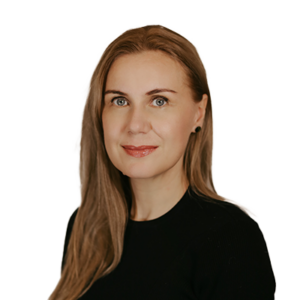 Kadri Simson is an Estonian politician from the Centre Party. She is serving as a European Commissioner for Energy in the Von der Leyen Commission since 1 December 2019.
She was previously the Minister of Economic Affairs and Infrastructure in Jüri Ratas' first cabinet from 2016 to 2019. During the Estonian Presidency in the Council of the EU, Simson chaired both energy ministers and transport ministers meetings in TTE Council and ministers of economy format in EU Competitiveness Council.
From 2007–2016 Kadri Simson was a member of the 11th, 12th, and 13th Riigikogu and in 2019 she was also elected to the 14th Riigikogu. She holds a Master's degree in Political Science from University College London.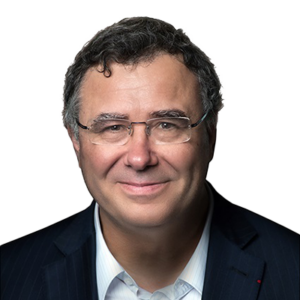 A Graduate of Ecole Polytechnique and Chief Engineer of the French Corps des Mines, Patrick Pouyanné held various positions in the French Industry Ministry and in ministerial offices from 1989 to 1996, including Environment and Industry Technical Advisor to the Prime minister from 1993 to 1995 and Chief of Staff to the information technology and space minister from 1995 to 1996.
Patrick Pouyanné joined the company TotalEnergies (ex Total) in January 1997, with positions in Angola and Qatar in 1999.
In August 2002, he was named Senior Vice President, Finance, Economics and Information Systems in Exploration & Production, then Senior Vice President, Strategy, Business Development and R&D in Exploration & Production in 2006.
In January 2012, he was appointed President, Refining & Chemicals and member of the Executive Committee.
On October 22nd, 2014, the Board of Directors appointed Patrick Pouyanné as Chief Executive Officer, and he became simultaneously President of the Executive Committee.
On May 29th, 2015, Patrick Pouyanné was appointed at the Board of Directors and on December 16th, 2015, he was appointed Chairman of the Board of Directors and Chief Executive Officer.
Patrick Pouyanné is also member of the Board of Cap Gemini, Association Française des Entreprises Privées (AFEP), Institut du Monde Arabe, Ecole Polytechnique and Institut Polytechnique of Paris. Patrick Pouyanné is President of the Alliance for Education, French association against dropping out of school. Patrick Pouyanné is President of the Association Française des Entreprises pour l'Environnement
He has been a Knight of the Legion of Honor since April 2015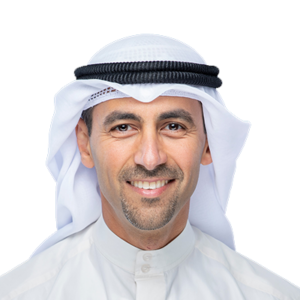 Shaikh Nawaf S. Al-Sabah has been Deputy Chairman and Chief Executive Officer of Kuwait Petroleum Corporation ("KPC") since March 2022.
Previously, he was Chief Executive Officer of KPC's international upstream and downstream businesses, where he was responsible for expanding into new geographies and technologies and doubling annual revenues.
Previously, he was Deputy Managing Director and General Counsel of KPC, where he was the principal in-house counsel to KPC and a leading member of KPC's negotiating teams on the corporation's strategic projects.
Shaikh Nawaf holds an A.B. degree magna cum laude from Princeton University's School for Public and International Affairs and a Juris Doctor degree cum laude from Harvard Law School.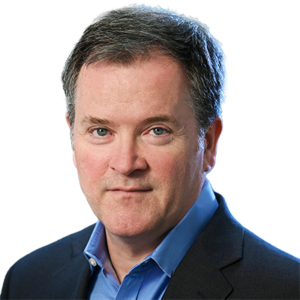 Russell Hardy is CEO of Vitol, a global energy company with revenues of over $505 billion and an asset portfolio spanning power, oil, gas production, energy retail and renewables. Russell has over 30 years' experience within the energy industry. He joined Vitol in 1993 from BP and has held a number of trading and management roles in Singapore and London. He has been a member of the Executive Committee since 2007 and holds a MEng in Chemical Engineering from Imperial College, London.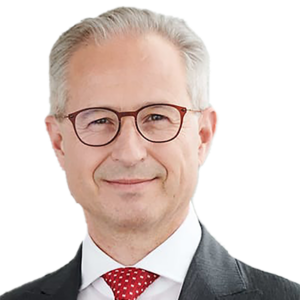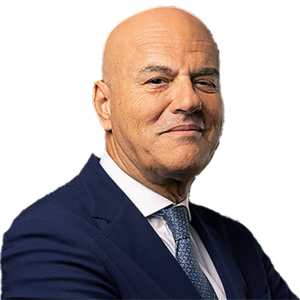 Born in Milan, he has been Eni's CEO since May 2014. He is a member of the General Council and of the Advisory Board of Confindustria and Director of Fondazione Teatro alla Scala. He is a member of the National Petroleum Council. He is one of the founding CEOs of the Oil and Gas Climate Initiative, and was awarded the Atlantic Council's Distinguished Business Leadership Award in 2022 for the extraordinary role he has played in the energy sector at an international level, for the technological transformation of the company aimed at complete decarbonisation by 2050 and for his contribution to the new challenge of Italian and European energy security.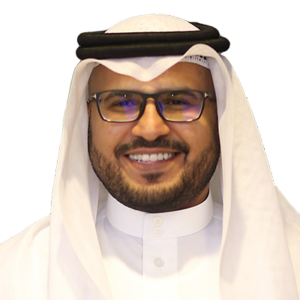 Mr Fahad Alajlan was appointed as the President of King Abdullah Petroleum Studies and Research Center (KAPSARC) in August 2021.
Prior to joining KAPSARC, Fahad held many senior roles across both government and the corporate world.
In 2020, Fahad was also appointed as head of the Circular Carbon Economy National Program, which aims to manage Saudi Arabia's emissions while creating economic value.
In 2019, he held the position of Director of the Hydrocarbon Sustainability Program at the Ministry of Energy, where he was responsible for looking at the long-term energy trends plus their impact on global energy markets, with special emphasis on the demand for oil and gas.
Before this, Fahad worked at the Ministry of Economy and Planning, where he advised on energy markets, policy, industry trends, and the petrochemical sector. In addition, to the above responsibilities, his experience spans several senior roles in operations, corporate strategy, and investment planning, as well as mergers and acquisitions at Saudi Aramco, where he served for 15 years.
As KAPSARC president, Fahad will build on the momentum the Center has enjoyed while supporting the Saudi energy ecosystem in introducing the Circular Carbon Economy and build on the Think 20 (T20) engagement groups developed during the Saudi G20 2020 presidency.
Fahad holds a B.Sc. in Mechanical Engineering from North Carolina State University and an MBA from Stanford University in California.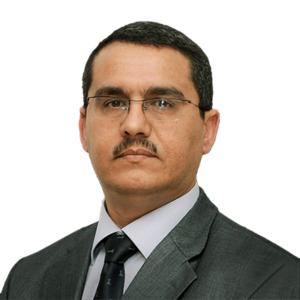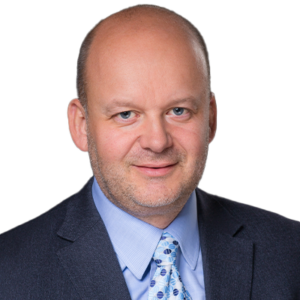 Prof. Gerhard Thonhauser, Head, Chair of Drilling and Completion Engineering at Montanuniversität Leoben, is a world-renowned expert, educator, and innovator in the energy industry. His expertise is widely recognized in academia and industry, positioning him as one of the foremost authorities in the field of digitalization and energy technologies. His main goals are to drive efficiency and reduction of CO2 footprint of the hydrocarbon industry and the development of technologies to accelerate the transition to a hydrogen- and carbon-based industry. Prof. Thonhauser is author and co-author of more than 100 publications and several patents.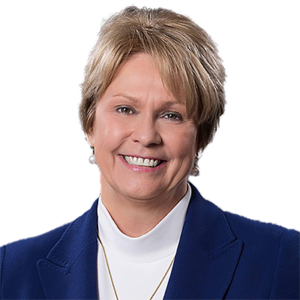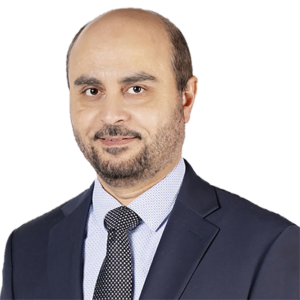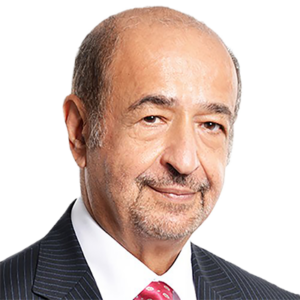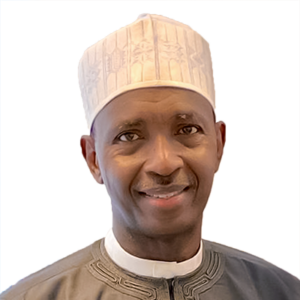 Dr. Omar Farouk Ibrahim holds a Doctorate degree from Rutgers University, New Jersey, USA, 1988.
He is the Secretary General of APPO, a position he assumed in January 2020. He is also the World Energy Council Vice Chair for Africa.
Until then, Dr. Ibrahim was Adviser on International Energy Relations to four successive Petroleum Ministers of Nigeria. He was OPEC Governor between 2015 and 2020, and Executive Board Member at the GECF.
Dr. Ibrahim was Head of the PR and Information Department at the OPEC Secretariat (2003-2010).
He also held the position of Managing Director of the Nigerian Federal Government Owned Newspaper, The New Nigerian (1999-2003).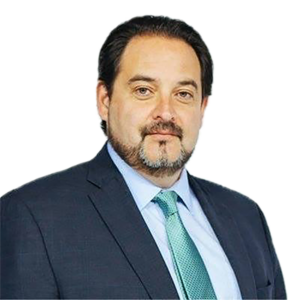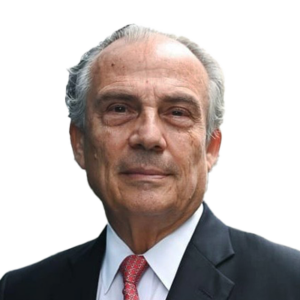 Carlos Garibaldi is currently the Executive Secretary of ARPEL, based in Montevideo. ARPEL is the Association of Oil, gas and Renewable Energy Companies of Latin America and the Caribbean.
With over 40 years of industry experience, Carlos has developed expertise in corporate strategy, E&P portfolio planning and valuation, business development (exploration new ventures and M&A), contractual and fiscal terms design, tender design and in international negotiations.
Carlos has held technical, managerial, and executive roles in Amoco, San Jorge, Chevron, The Scotia Group, Harrison Lovegrove, Standard Chartered Bank, Tecpetrol, HSBC, Ecopetrol, Arthur D. Little and Plata Energy.
Carlos earned a professional degree in Chemical Engineering from the Universidad de Buenos Aires, a M.Sc. in Petroleum Engineering from the University of Tulsa, and an MBA from Rice University.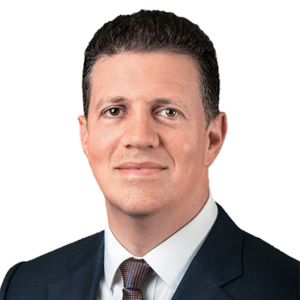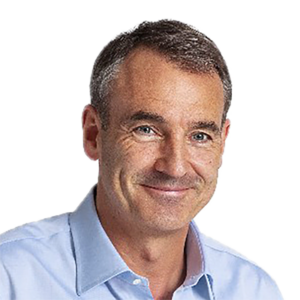 Bernard is leading bp's transformation to an integrated energy company – one that creates long-term shareholder value by delivering solutions to the trilemma of secure, affordable and lower carbon energy.
He is an advocate for inclusion, mental health and the role that greening companies like bp can play in helping the world get to net zero.
He has spent his entire career at bp, joining as an engineer in 1991. He is a steering committee member for the Council for Inclusive Capitalism, an FCLTGlobal board member and leads the Energy Transition Taskforce of the Sustainable Markets Initiative.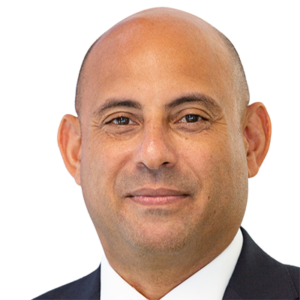 Simon Stiell was appointed Executive Secretary of the United Nations Framework Convention on Climate Change (UNFCCC) in August 2022. From 2013 to June 2022, he served in a number of ministerial roles in the Government of Grenada, including as Minister for Climate Resilience and the Environment for five years. He also served as member of Grenada's Upper House of Parliament, the Senate, where he was Leader of Government's Business throughout this period. Prior to his return to Grenada, Simon had a successful career spanning fourteen years within the technology sector, holding senior executive positions in several industry leading companies.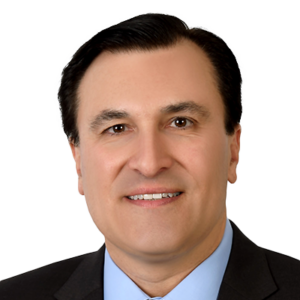 Joseph McMonigle assumed his position on July 1, 2020 as the Secretary General of the International Energy Forum (IEF), the largest international organization of energy ministers based in Saudi Arabia.
He has over 20 years of experience working on energy issues in the public and private sectors.
He was the President & Co-Founder of The Abraham Group as well as a senior energy analyst for Hedgeye Risk Management.
He was Chief of Staff at the U.S. Department of Energy and served as the Vice Chairman and US Representative to the IEA.
He is an attorney and an FAA licensed pilot.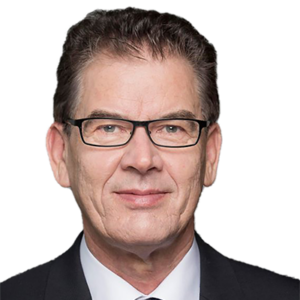 Gerd Müller, Director General of the United Nations Industrial Development Organization (UNIDO) as of 10 December 2021, has had various leadership positions from an early stage in his career. Following his tenure as a Member of the European Parliament, he was appointed Parliamentary State Secretary at the Federal Ministry of Food, Agriculture and Consumer Protection in 2005. In 2013, he was appointed Federal Minister for Economic Cooperation and Development in the German Government. Gerd Müller has many years of experience in the fields of multilateral cooperation, sustainability, sustainable management and innovative agriculture. Implementing the 2030 Agenda for Sustainable Development, the Paris Agreement on climate action, the Convention on Biological Diversity, and the Beijing Declaration on Gender Equality are key focus areas of his work.
Day 1
State-of-the-art opening ceremony
New perspectives, many panelists and speakers, addressing energy transitions, market stability, energy security, investment, technology, innovation and much more
Ministerial sessions
High-level roundtables
More than 15 exhibitors in the dedicated exhibition area
Unique networking opportunities and side discussions
Exclusive Gala Dinner at the prestigious City Hall of Vienna
Awards for Research 2023 / OPEC Award for Journalism 2023
Day 2
Inspiring conversations and fruitful discussions on key industry issues, including the energy transition, energy poverty eradication, climate change policies, cooperation and more
Networking and VIP areas
Wrap-up sessions, newsletters and handouts
Focus on the youth and students participation
Access to a rich multimedia section covering the event
Special concluding remarks
Gala Dinner
The Gala Dinner on the first evening of the Seminar is a vital element of the OPEC Seminar.
Held at the magnificent Vienna City Hall, this event will be the perfect occasion for casual discussions and networking. Furthermore, on the occasion of the Gala Dinner, the prestigious OPEC Awards will take place, making this a truly unforgettable evening.
The OPEC Seminar is an ideal platform for both oil-producing and consuming nations to engage with each other, as well as with critical stakeholders, on key issues impacting global energy markets.

HE Dr. Sultan Ahmed Al Jaber

Minister of Industry and Advanced Technology, Special Envoy for Climate,
and Group CEO and Managing Director of ADNOC
United Arab Emirates
The Seminar is a very important platform to deal with the latest challenges the oil market faces.

HE Bijan Zanganeh

Former Minister of Petroleum
Islamic Republic of Iran
The successful OPEC International Seminar brought together participants from all over the world.

HE Emmanuel Ibe Kachikwu

Former Minister of State for Petroleum Resources
Federal Republic of Nigeria
Over the years, this Seminar has proven to be an invaluable venue, bringing together representatives from governments, industry, the media and others to discuss issues of importance to world energy and the global economy.

HE Ali I. Naimi

Former Minister of Petroleum and Mineral Resources
Kingdom of Saudi Arabia
The OPEC Seminar comes at a timely moment to continue the cooperation, which embraces the critical elements of sustainability, dialogue and decisions.

HE Dr. Mohammed Bin Hamad Al-Rumhy

Former Minister of Oil and Gas
Sultanate of Oman
The OPEC Seminar allows us to examine in some detail the main issues affecting the oil industry. It also provides an important yardstick as to where we stand today in a global context.

HE Dr. Mohammed Bin Saleh Al-Sada

Former Minister of Energy and Industry
State of Qatar
I very much value the efforts of the Organization of the Petroleum Exporting Countries (OPEC) to extend the dialogue and cooperation on energy issues.

HE Dr. Heinz Fischer

Former Federal President
Republic of Austria