https://www.youtube.com/watch?v=mtln8x-DNjk
8th OPEC International Seminar
Towards a Sustainable and Inclusive Energy Transition
5-6 July 2023 | Hofburg Palace | Vienna, Austria
"The OPEC International Seminar has an outstanding record for both the caliber of participants and the high level of discussions that take place on the leading issues affecting the energy sector, especially at this critical time in the global industry. We are looking forward to welcoming all our guests to Vienna for what will be a truly memorable and informative event.

HE Haitham Al Ghais

OPEC Secretary General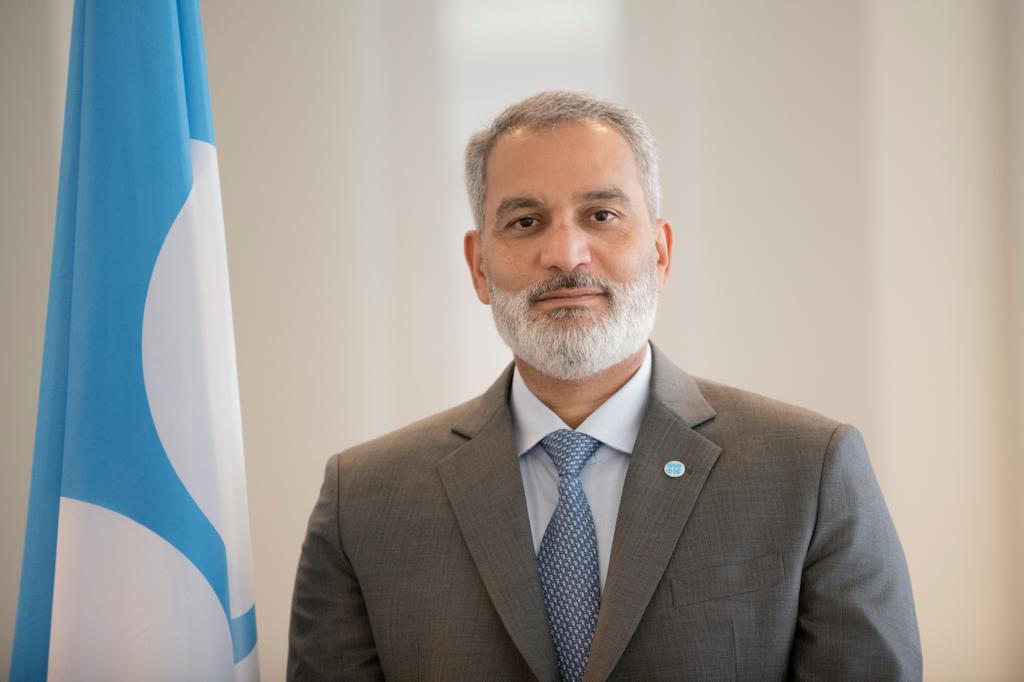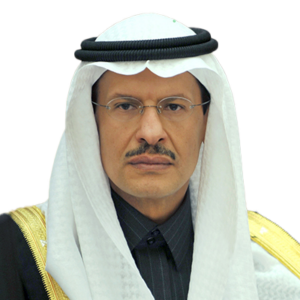 His Royal Highness Prince Abdulaziz was appointed Minister of Energy in September 2019. In his capacity as Minister of Energy of Saudi Arabia, Prince Abdulaziz is responsible for coordinating the Kingdom's domestic and international energy policies in line with the goals of Vision 2030. This includes overseeing energy activities within the Kingdom; regulating the oil, gas, electricity, nuclear and renewables sectors in the interests of the Kingdom in the short and long term and directing Saudi international policy with regard to relations with producers (including through OPEC and OPEC+) and with consumers. He has been an active participant in shaping energy policy, both nationally and internationally for more than thirty years and he is the chairman of many energy related organizations.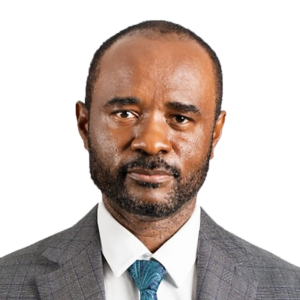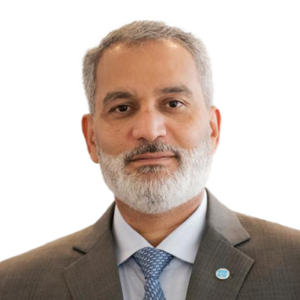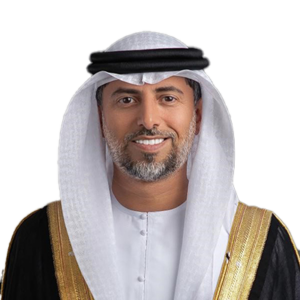 H.E. Suhail Mohamed Al Mazrouei has held the position of the Minister of Energy since March 2013 before the Ministry turning in the Ministerial Formation of 2017 into the Ministry of Energy and Industry. In July 2020, the Ministry grew even bigger when merging with the Ministry of Infrastructure Development, including the Sheikh Zayed Housing Programme, and the Federal Transport Authority Land & Maritime to become The Ministry of Energy and Infrastructure.
Besides his Ministerial responsibilities, His Excellency holds the following positions:
- Chairman of the Board of Directors of the Federal Electricity and Water Authority.
- Chairman of the Board of Directors, Emirates General Petroleum Corporation.
- Member of the Supreme Petroleum Council and member of the Executive Committee of the Council.
- Member of the Board of Directors and of the Executive Committee of Mubadala Investment Company.
- Vice-Chairman of the Board of Directors of: (Emirates Nuclear Energy Corporation, Nawah Energy Company, and Barakah One Company)
- Member of the Board of Directors of Dolphin Energy.
His Excellency has eminent management experiences in the field of corporate management in several sectors including shipbuilding, defence systems, petroleum services sector, oil and gas, and the real estate development sector. His Excellency Suhail Al Mazrouei graduated in 1996 from the University of Tulsa in the United States of America with a Bachelor's degree in Petroleum Engineering. He was born in Dubai on July 1st, 1973. His hobbies include poetry, literature and history.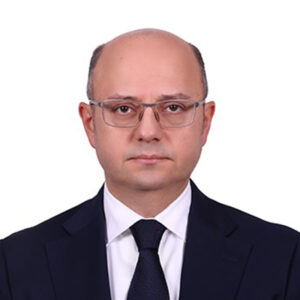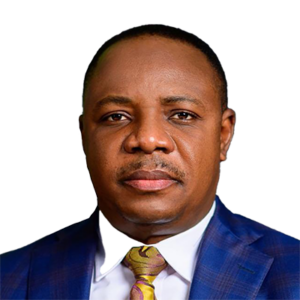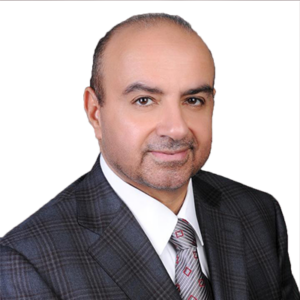 Dr. Saad Hamad Al Barrak was appointed as the Deputy Prime Minister, Minister of Oil, Minister of State for Economic Affairs and Investment and Chairman of the Board – Kuwait Petroleum Corporation (KPC) in June 2023. Prior to that Dr. Al-Barrak was the Chairman and Member of Board of several companies.
In 2007 he was appointed as the Managing Director & CEO of Zain (formerly MTC) a leading telecom operator across the Middle East and Africa.
Dr. Al Barrak holds a BSc in Electrical Engineering, an MSc in Systems Engineering from Ohio University, and a PhD in Information Systems & Technology Management from the University of London. He is also an alumnus of Harvard University.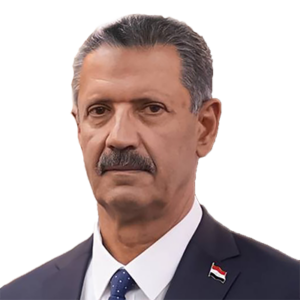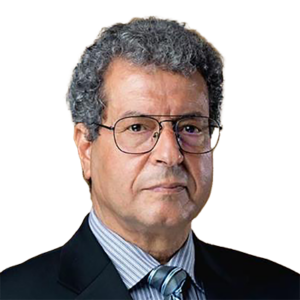 His Excellency Mohamed M. Oun was appointed as the Minister of Oil and Gas of Libya on March 10, 2021.
Most recently, he served as the Libyan Governor for The Organization of the Petroleum Exporting Countries (OPEC) in 2015-2019. He was also an Executive Board Member of the GECF in 2014- 2020. Previously, he held several positions with the Libyan National Oil Corporation (NOC), including that of senior executive advisor to the NOC Chairman.
From 1981-2011, Operations Manager, OXY Libya/Zueitina company. He was Chairman of the Management Committee of Zueitina Oil company from 1999 to the end of 2005.
He was Technical representative of NOC in the Greenstream company which built and operates the undersea pipeline from Mellitah-Libya to Sicily-Italy to transport Natural Gas, then he was board member in this company from 2001 to 2010.
Chairman Management committee Mellitah Oil & Gas B.V Libyan branch 2008-2011.
He served as Chairman or member of various committees formed by NOC Management and was Chairman of Committee which negotiated with international Oil Companies to change the terms of the agreements to EPSA 4 in 2007-2011.
The Minister was the Deputy Vice Prime Minister for Energy in 2014-2016 and was a senior executive advisor to the President of the Presidency Council in 2017-2021.
The Minister holds a Bachelor`s degree in Chemical Engineering and is a member of the American Society of Petroleum Engineers.
Eng Javad Owji
Minister of Petroleum
He was born in hiostorical city of Shiraz in 1966.
Petroleum engineering, Abadan Petroleum University, 1987
He served in various oil-related posts, including:
• Managing Director and Vice Chairman of the Board of Directors, South Zagros Oil and Gas Production Company, 2004–2009.
• Deputy oil minister and CEO of National Iranian Gas Company from 2009 to 2013.
• Chairman of the Board of Directors, Supervision of Gas Production and
• Refineries, 2009
• Member of the Board of Directors, Oil Industry Pension Fund, and Chairman
• of the Board of Directors, Iran Gas Development Engineering Company,
• 2009–2013
• Deputy Minister of Petroleum and Managing Director, National Iranian Gas
• Company, 2009–2013
• Chairman of the Board of Directors, Gas Refineries of the National Iranian
• Gas Company
• Member of the Board of Trustees, University of Petroleum Industry,
• 2010–2013
• Managing Director and Vice Chairman of the Board of Directors, Petro Mofid
• Oil and Gas Holding Development, 2013–2017
• Chairman of the Board of Directors, Petrochemical Investment Company,
• 2014–2017
• Managing Director, Mofid Economic Group, 2017–2019
• CEO, Sina Energy Gostar Holding, and Member of the Board of Directors,
• Razavi Oil and Gas Company, 2019–2021
Minister of Petroleum, 25 August 2021 to present.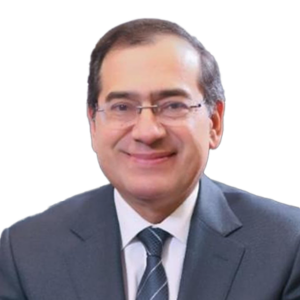 Received his B.Sc. in Mechanical Engineering Cairo University in 1986.
Joined Chevron (Egypt) in Jan. 1987.
Worked in different fields and held various positions in Engineering, Operations, Planning, Sales and Marketing.
- In1998, he became Sales Manager and Member of the Board of Directors of Chevron Egypt S.A.E.
- During the period from 2002 till 2008, he got several Chevron assignments and managed projects in Dubai, Kenya & Singapore.
- In 2008 he became Managing Director – Marketing of Chevron Egypt.
From 2008 till end of 2010, he moved to Chevron South Africa, held the position of Regional Manager in charge of South & Central Africa's Commercial & Industrial Business.
In Jan. 2011,he joined Egyptian General Petroleum Corporation ( EGPC ) . During the period from ( 2011 –2013 ) he held the positions of Deputy CEO for Foreign Trade, Deputy CEO for Internal Trade and Deputy CEO for Operations
In Aug.2013, He was appointed as EGPC's CEO.
On 19th Sept. 2015, he was appointed as Minister of Petroleum and Mineral Resources.
On 10th May 2017,the French President awarded him the "Ordre National de la Legion D'Honneur" at the rank of Knight
On10th November 2020,the President of the Hellenic Republic awarded him the "Grand Commander of the Order of Phoenix"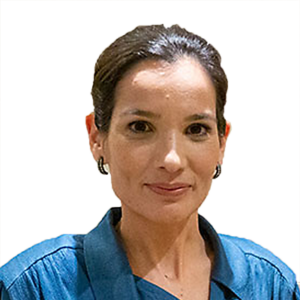 Ana Fontoura Gouveia is the Portuguese Secretary of State for Energy and Climate since January
2023.
Mrs. Fontoura Gouveia holds a PhD in Economics from Nova School of Business and Economics
and is the author of several publications on public policy.
From end-2019 to 2022, Mrs. Fontoura Gouveia wasthe Economic Advisor to the Prime-Minister
of Portugal and Assistant Professor (Adjunct) at the Nova School of Business and Economics.
Previously, she worked at the Portuguese Central Bank (2019; 2004-2008), the European Central
Bank (2009-2014), and the Research Offices of the Portuguese Ministry of the Economy and of
the Portuguese Ministry of Finance (2015-2018).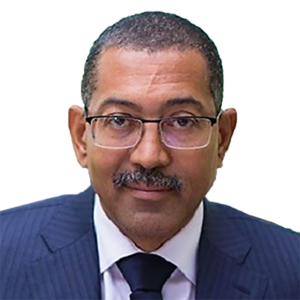 Diamantino Pedro Azevedo (PhD), Angolan citizen, 59 years old, married and father of two children.
In 2017 He was appointed Minister of Mineral Resources, Petroleum and Gas of the Republic of Angola, which he holds to date, after being reappointed in 2022.
He is currently the Chairman of the National Coordination Committee of the Extractive Industries Transparency Initiative (EITI) in Angola, since 2020.
In 2022 He chaired the African Organization of Petroleum Producers (APPO) and in 2021 the Organization of Petroleum Exporting Countries (OPEC).
From 2006 to 2017 He was the Chairman of the Board of Directors of the company FERRANGOL and Non-Executive Chairman of several mining companies in Angola. During this period, he was involved in different working groups, such as the drafting of the new Angolan Mining Code and the National Geology Plan.
In 2002, He was appointed as Director General of the former South and East African Mining Center (SEAMIC), based in Dar Es Salaam, Tanzania, holding this position until 2006.
He joined the Ministry of Geology and Mines of the Republic of Angola in 1997 as a Consultant to the Minister, and was later appointed National Director of International Relations. In the same Ministry he also acted as Deputy President of the Mining Development Fund.
From 1998 to 2017 He taught Mineral Economics for students of the Mining Engineering course, and Valuation of Oil and Gas Projects for students of Petroleum Engineering, at the Faculty of Engineering of the Agostinho Neto University, in Luanda. He was also invited to give lectures on Economic Geology to Master's students in Geology at the same University.
He holds a PhD in Mining Engineering from the Technical University of Berlin (1997).
In 1992, he obtained the Management Certificate of the Technology Transfer Center from the Technical University of Clausthal Zellerfeld in Germany and in 1991 he acquired a Master's degree in Mining Engineering from the Mining Academy Frelberg in Germany.
Before becoming a Geology student at the Faculty of Sciences at the Agostinho Neto University in Luanda, in 1997 Diamantino Azevedo was one of the first students at the National Petroleum Institute (INP), a medium technical school located in Sumbe, Cuanza Sul, where He studied Oil Drilling and Production, in 1979.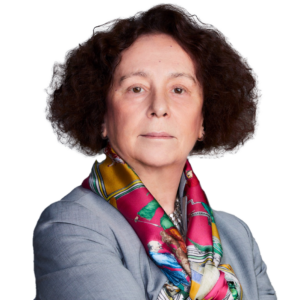 Ana Palacio, a lawyer specializing in European and International law, was the first female Minister of Foreign Affairs of Spain. Ms. Palacio has been a member of both the Spanish and European Parliaments, a member of Spain's Council of State, and Senior VP and General Counsel of the World Bank Group. Ms. Palacio was a member of the Executive Committee and Senior VP for International Affairs of AREVA, and she currently sits on various corporate boards. She is a visiting professor at the Edmund A. Walsh School of Foreign Service at Georgetown University and at the UM6P University.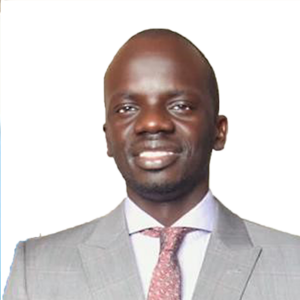 Puot Kang Chol (born 1 January 1985) is a South Sudanese politician Puot is currently the Minister of Petroleum in the Revitalized Transitional Government of National Unity (R-TGoNU) as of 2022. He is also a member of the Sudan People's Liberation Movement In-Opposition (SPLM-IO)
He started his education career at a School in Dima Refugee Camp in Ethiopia, where he completed primary level. He later joined Kebena Secondary School in Ethiopia where finished high school.
Puot thereafter, went to Kampala, Uganda where he was admitted at Cavendish University and graduated with a Bachelor of Law (LLB) in 2013.
Puot was first appointed as Executive Director in the office of the then Deputy Secretary General of the SPLM Party Southern Sector, Dr. Ann Itto. He also served as Director of Membership and Recruitment in the SPLM in 2010, a position he held up to the eruption of the war in December 2013.
However, after the signing of the revitalized peace agreement, Puot Kang was later appointed the minister of petroleum when South Sudan announced a new unity government in 2020.
Since his appointment into office, Puot Kang has accomplished several projects including the completion of a unified human resource manual for employees in the country's oil sector, purchase of geophysical aircraft for surveying and generate geophysical aerial data of oil and other mineral resources in South Sudan and setting foundation for environmental audit on the impacts of oil in the environment in the country.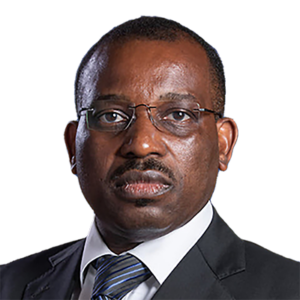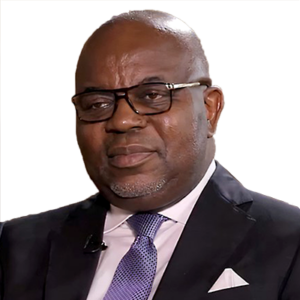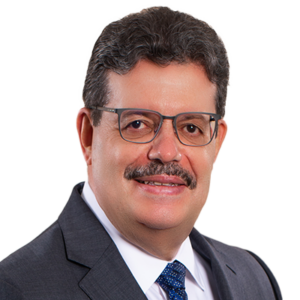 Eng. Mohamed Hamel is the current Secretary General of the Gas Exporting Countries Forum (GECF) in Doha, Qatar, assuming office in January 2022. Before his appointment, he served as a Senior Advisor to Algeria's Minister of Energy and Mines for seven years and as a Member of the Executive Board of GECF. He has also been a Member of the Board of Governors of OPEC since 2015 and chaired the High-level Committee of the Algiers' Accord in 2016. He spent 12 years in OPEC as Head of Energy Studies and then as Special Advisor to the Secretary General. His career's first 21 years were with Sonatrach, where he worked in various segments of the oil and gas value chain, becoming Vice President Strategy and Planning in 1998. Eng. Hamel graduated from two engineering schools: the "Ecole Polytechnique de Paris" and the "Ecole Nationale Supérieure des Mines de Paris", both in France.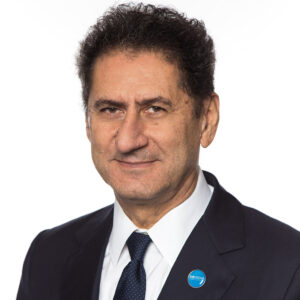 Francesco La Camera is the Director-General of the International Renewable Energy
Agency (IRENA). He took office on 4 April 2019 and he brings more than thirty years of
experience in the fields of climate, sustainability, and international cooperation.
In his role, Mr. La Camera is responsible for leading the delivery of IRENA's work
programme and strategy in cooperation with the Agency's member states. At a critical time
for climate change and the achievement of the Sustainable Development Goals, Mr. La
Camera is tasked with redefining the structure and operations of the Agency in response to the urgent needs of its members.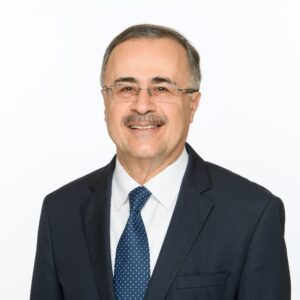 Amin H. Nasser is the President & CEO of Saudi Aramco, the world's leading integrated energy and chemicals enterprise, and the largest provider of crude oil to global markets. He is also a member of the company's Board of Direct¬ors.
During a company career spanning four decades, Nasser has served in a number of leadership positions, including as senior vice president of Upstream. In that role, he led Saudi Aramco's largest capital investment program in its integrated oil and gas portfolio. Under Nasser's leadership, the company is now building on its upstream leadership posi¬ton by expanding its presence in the downstream and chemicals segments of the petroleum value chain, with significant investments and joint-venture partnerships in the Kingdom as well as a number of overseas markets.
Nasser is actively engaged in the advancement of people through educati¬on and training, and advancing the company's innovati¬on and technology strategy. Nasser is a champion of Saudi youth advancement and development and keenly supports the company's Young Leader's Advisory Board (YLAB), a program designed to link Saudi Aramco leadership with the voice of its young professionals.
At the same ti¬me, Nasser is leading Saudi Aramco's efforts to produce cleaner energy and products through investments in promising technologies such as next-genera¬tion fuel-engine interfaces, crude oil-to-chemicals processes, and renewable energy applica¬tions; entrepreneurial start-ups focused on cleaner energy solu¬tions; and industry-wide efforts to minimize greenhouse gas emissions, such as the Oil and Gas Climate Ini¬tiative (OGCI).
In additi¬on to his corporate responsibilities, Nasser is a member of the International Advisory Board of the King Fahd University of Petroleum and Minerals; the Board of Trustees of the King Abdullah University of Science & Technology; the World Economic Forum's International Business Council (IBC); the Massachusetts Ins¬titute of Technology Presidential CEO Advisory Board; and the JP Morgan International Council.
Nasser holds a bachelor's degree in petroleum engineering from the King Fahd University of Petroleum and Minerals in Dhahran. He completed the Saudi Aramco Management Development Seminar in Washington, D.C., in 1999; the Saudi Aramco Global Business Program in 2000; and the Senior Executive Program at Columbia University in 2002.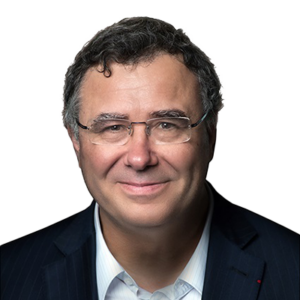 A Graduate of Ecole Polytechnique and Chief Engineer of the French Corps des Mines, Patrick Pouyanné held various positions in the French Industry Ministry and in ministerial offices from 1989 to 1996, including Environment and Industry Technical Advisor to the Prime minister from 1993 to 1995 and Chief of Staff to the information technology and space minister from 1995 to 1996.
Patrick Pouyanné joined the company TotalEnergies (ex Total) in January 1997, with positions in Angola and Qatar in 1999.
In August 2002, he was named Senior Vice President, Finance, Economics and Information Systems in Exploration & Production, then Senior Vice President, Strategy, Business Development and R&D in Exploration & Production in 2006.
In January 2012, he was appointed President, Refining & Chemicals and member of the Executive Committee.
On October 22nd, 2014, the Board of Directors appointed Patrick Pouyanné as Chief Executive Officer, and he became simultaneously President of the Executive Committee.
On May 29th, 2015, Patrick Pouyanné was appointed at the Board of Directors and on December 16th, 2015, he was appointed Chairman of the Board of Directors and Chief Executive Officer.
Patrick Pouyanné is also member of the Board of Cap Gemini, Association Française des Entreprises Privées (AFEP), Institut du Monde Arabe, Ecole Polytechnique and Institut Polytechnique of Paris. Patrick Pouyanné is President of the Alliance for Education, French association against dropping out of school. Patrick Pouyanné is President of the Association Française des Entreprises pour l'Environnement
He has been a Knight of the Legion of Honor since April 2015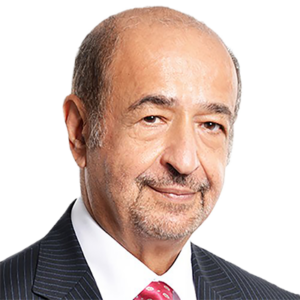 Fereidun Fesharaki is the founder and chairman of FGE, a leading energy consulting group. Since the 1980s, his work has been recognized worldwide for pioneering oil and gas market analysis and studies of the Asia-Pacific and Middle East energy markets. Dr. Fesharaki received his Ph.D. in economics from the University of Surrey in England and then completed a visiting fellowship at Harvard University's Center for Middle Eastern Studies.
He joined the East-West Center in 1979 and was a senior fellow leading energy-related research until 2013. In 1989, Dr. Fesharaki was elected a member of the Council on Foreign Relations in New York, and since 1991, he has been a member of the International Advisory Board of JX Holdings (and its predecessor companies), Japan's largest oil company.
Dr. Fesharaki was the 1993 president of the International Association for Energy Economics. In 1995, he was elected a senior fellow of the U.S. Association for Energy Economics, and in 2008, he was appointed to the National Petroleum Council by the U.S. secretary of energy and reappointed in April 2016. He was a member of the Advisory Board of VOPAK LNG from 2013 to 2015, and in 2014, he was appointed as honorary adviser to the China National Petroleum Corporation's Research Institute of Economics and Technologies in Beijing.
Dr. Fesharaki is the recipient of the 2016 Adelman-Frankel Award from the U.S. Association for Energy Economics for his unique and innovative contribution to the field. In March 2017, the Chicago Mercantile Exchange appointed him as a director of the Dubai Mercantile Exchange (DME).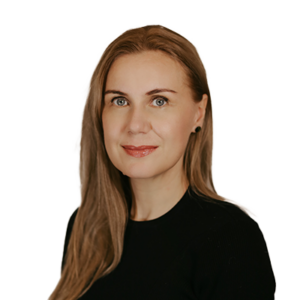 Kadri Simson is an Estonian politician from the Centre Party. She is serving as a European Commissioner for Energy in the Von der Leyen Commission since 1 December 2019.
She was previously the Minister of Economic Affairs and Infrastructure in Jüri Ratas' first cabinet from 2016 to 2019. During the Estonian Presidency in the Council of the EU, Simson chaired both energy ministers and transport ministers meetings in TTE Council and ministers of economy format in EU Competitiveness Council.
From 2007–2016 Kadri Simson was a member of the 11th, 12th, and 13th Riigikogu and in 2019 she was also elected to the 14th Riigikogu. She holds a Master's degree in Political Science from University College London.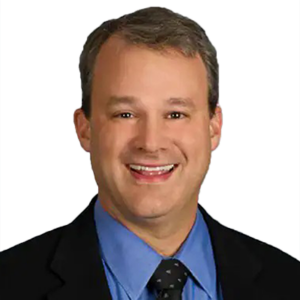 Jim is vice president and head of crude oil market and energy and mobility research. He is responsible for the development and coordination of Insights and messages for global and regional oil markets and scenarios. His expertise covers geopolitics, industry dynamics, and global oil demand and supply trends. He has more than 20 years of experience in energy markets. He also leads research into how changes in the automotive ecosystem are impacting the future of the energy and automotive industries. He led the ground-breaking S&P Global study, Reinventing the Wheel (RTW): The future of cars, oil, chemicals, and electric power.
Jim has led the development of each generation of S&P Global scenarios that bring together the entirety of energy research to form an integrated global outlook for the future of energy.
Prior to joining Cambridge Energy Research Associates before its acquisition by S&P Global, he was a member of the US Peace Corps in Niger, West Africa, where he directed infrastructure projects to improve water availability and credit facilities.
Jim holds a BA from Hamline University and an MS from the School of Foreign Service at Georgetown University.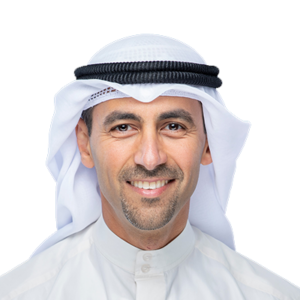 Shaikh Nawaf S. Al-Sabah has been Deputy Chairman and Chief Executive Officer of Kuwait Petroleum Corporation ("KPC") since March 2022.
Previously, he was Chief Executive Officer of KPC's international upstream and downstream businesses, where he was responsible for expanding into new geographies and technologies and doubling annual revenues.
Previously, he was Deputy Managing Director and General Counsel of KPC, where he was the principal in-house counsel to KPC and a leading member of KPC's negotiating teams on the corporation's strategic projects.
Shaikh Nawaf holds an A.B. degree magna cum laude from Princeton University's School for Public and International Affairs and a Juris Doctor degree cum laude from Harvard Law School.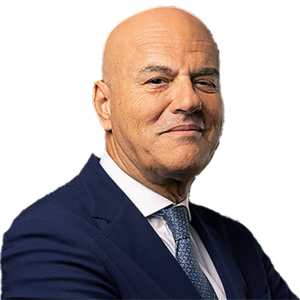 Born in Milan, he has been Eni's CEO since May 2014. He is a member of the General Council and of the Advisory Board of Confindustria and Director of Fondazione Teatro alla Scala. He is a member of the National Petroleum Council. He is one of the founding CEOs of the Oil and Gas Climate Initiative, and was awarded the Atlantic Council's Distinguished Business Leadership Award in 2022 for the extraordinary role he has played in the energy sector at an international level, for the technological transformation of the company aimed at complete decarbonisation by 2050 and for his contribution to the new challenge of Italian and European energy security.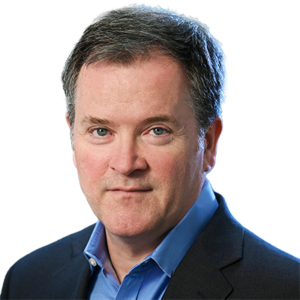 Russell Hardy is CEO of Vitol, a global energy company with revenues of over $505 billion and an asset portfolio spanning power, oil, gas production, energy retail and renewables. Russell has over 30 years' experience within the energy industry. He joined Vitol in 1993 from BP and has held a number of trading and management roles in Singapore and London. He has been a member of the Executive Committee since 2007 and holds a MEng in Chemical Engineering from Imperial College, London.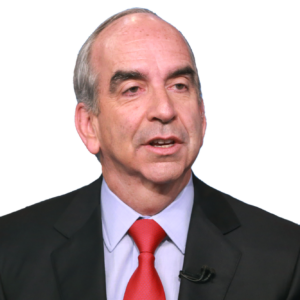 John B. Hess, CEO of Hess Corporation, led the Fortune 500 company through a strategic transformation from an integrated oil company into a pure play E&P company. He is a member of the Board of Directors of KKR & Company and the Board of Trustees at the Center for Strategic and International Studies. He is also a member of The Business Council, the Trilateral Commission and the Council on Foreign Relations, and serves on the Executive Committee of the American Petroleum Institute.
Mr. Hess holds a bachelor's degree from Harvard College and an MBA from the Harvard Business School.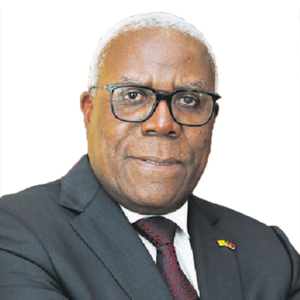 Born on 4th August 1956 in Luanda, Angola, Sebastião Pai Querido Gaspar Martins is a prominent figure in the petroleum industry. He graduated from Luanda's Agostinho Neto University in 1986 with a degree in Mining Engineering, specialising in Petroleum. He joined Sonangol, Angola's national oil company, in 1978.
Gaspar Martins started his career as Production Supervisor at FINA Petróleos de Angola. He later became a Production Engineer of Sonangol U.E.E.'s Production and Reservoirs Department from 1980 to 1986. His outstanding performance led to his appointment as Head of the Production Division of the Production and Reservoirs Department of Sonangol U.E.E. in 1989. By 1999, he had taken on the position of General Manager of Sonangol Pesquisa e Produção. During this time, he also represented Sonangol U.E.E.'s interests in the Block 2 Contractors Group and was a member of the Kwanda Logistics Base and Sonamet Construction Site Management Committee.
In 2019, Gaspar Martins was appointed Chairman and CEO of the Board of Directors of Sonangol E.P., where he to this day, oversees the operations of Angola's national oil company. Prior to this, he was a member of the Executive Board of Directors of Sonangol E.P. from 2017 to 2019. Previously, he was Chairman of the Board of Directors of Somoil from 2015 to 2017 and a member of the Board of Directors of Sonangol E.P. from 2010 to 2013. Between 2000 and 2010, he was the Chairman of the Board of Directors and Executive Committee of Sonangol Pesquisa e Produção.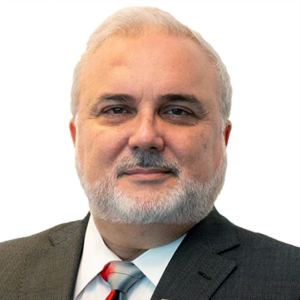 Jean Paul Terra Prates graduated from the Universidade do Estado do Rio de Janeiro (UERJ), with a Master's in Economics and Management of Oil, Gas and Engines from the French Petroleum Institute (IFP School) and a Master's in Energy Policy and Environmental Management from the University of Pennsylvania.
He was a member of the legal counsel of Petrobras International S.A. - Braspetro, editor of the Oil & Gas Journal Latinoamericana and Executive Director of Expetro Consultoria em Recursos Naturais Ltda., the largest national oil consultancy during the 1990s and 2000s, when he coordinated projects for several public and private companies, national and international, union and sector entities, and advised governments, regulatory agencies and parliamentarians in all areas of the energy sector.
As Energy Secretary of the Rio Grande do Norte State Government he led the state to energy selfsufficiency and national leadership in wind power generation. He was recently recognized as one of the three most influential people in the renewable energy sector in Brazil, and one of the 50 most important personalities in the world energy sector, by the two main publications in Brazil, and one of the 50 most important personalities in the world energy sector, by the two main international energy magazines - Recharge (European) and WindPower (American).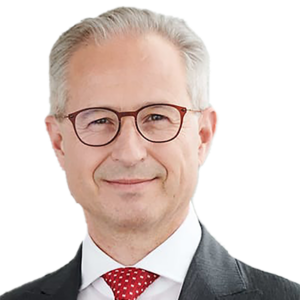 As of September 1, 2021, Alfred Stern is CEO of OMV, 5 months after his appointment as Executive Board Member for the Chemicals & Materials division. Before that he had been CEO of Borealis since July 2018, having sat on the Executive Board for the preceding 6 years as well. His Borealis career began in 2008 as Senior Vice President Innovation & Technology. Prior to joining Borealis, Alfred Stern was at DuPont de Nemours and held various management positions in Switzerland, Germany, and the USA. Alfred Stern has a PhD in Material Science and a Masters in Polymer Engineering and Science, both from Montanuniversität in Leoben (Austria).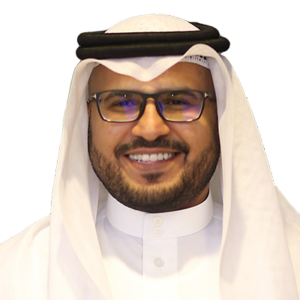 Mr Fahad Alajlan was appointed as the President of King Abdullah Petroleum Studies and Research Center (KAPSARC) in August 2021.
Prior to joining KAPSARC, Fahad held many senior roles across both government and the corporate world.
In 2020, Fahad was also appointed as head of the Circular Carbon Economy National Program, which aims to manage Saudi Arabia's emissions while creating economic value.
In 2019, he held the position of Director of the Hydrocarbon Sustainability Program at the Ministry of Energy, where he was responsible for looking at the long-term energy trends plus their impact on global energy markets, with special emphasis on the demand for oil and gas.
Before this, Fahad worked at the Ministry of Economy and Planning, where he advised on energy markets, policy, industry trends, and the petrochemical sector. In addition, to the above responsibilities, his experience spans several senior roles in operations, corporate strategy, and investment planning, as well as mergers and acquisitions at Saudi Aramco, where he served for 15 years.
As KAPSARC president, Fahad will build on the momentum the Center has enjoyed while supporting the Saudi energy ecosystem in introducing the Circular Carbon Economy and build on the Think 20 (T20) engagement groups developed during the Saudi G20 2020 presidency.
Fahad holds a B.Sc. in Mechanical Engineering from North Carolina State University and an MBA from Stanford University in California.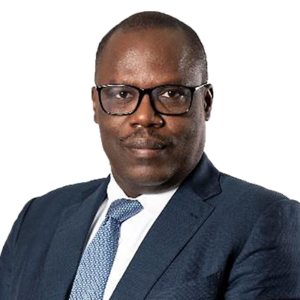 Paulino Jerónimo is Chairman of the Board for Angola's National Oil, Gas and Biofuels Agency (ANPG), also known as the National Concessionaire responsible for regulating, supervising and promoting the execution of petroleum activities in the field of operations and contracting of the oil, gas and biofuels sector.
Prior to ANPG's creation in 2019 he has held several high-level positions in angola's oil and gas industry, including Secretary of State for Petroleum. In the Upstream sector he has been at the core of the activity as CEO at Sonangol's Research and Exploration business Unit heading the operational areas. Between 2013-2016 he was also member of the Board of Directors at Sonangol.
The Chairman holds a BSC and MSC in Geophysics by the Higher Institute of Oil and Gas of Azerbaijan, Azisbekova.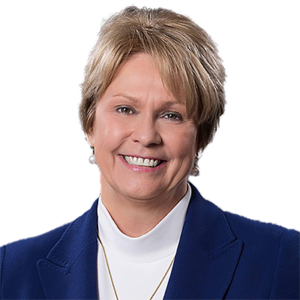 Vicki Hollub is President and Chief Executive Officer of Oxy. She has been a member of Occidental's Board of Directors since 2015.
During her 35-year career with Oxy, Vicki has held a variety of management and technical positions with responsibilities on three continents, including roles in the United States, Russia, Venezuela and Ecuador. Most recently, she served as Oxy's President and Chief Operating Officer, overseeing the company's oil and gas, chemical and midstream operations.
Vicki previously was Senior Executive Vice President, Oxy, and President, Oxy Oil and Gas, where she was responsible for operations in the U.S., the Middle East region and Latin America. Prior to that, she held a variety of leadership positions, including Executive Vice President, Oxy, and President, Oxy Oil and Gas, Americas; Vice President, Oxy, and Executive Vice President, U.S. Operations, Oxy Oil and Gas; Executive Vice President, California Operations; and President and General Manager of the company's Permian Basin operations. Vicki started her career at Cities Service, which was acquired by Oxy.
Vicki serves on the boards of Lockheed Martin and the American Petroleum Institute. She is the chair of the World Economic Forum's Oil and Gas Community and a member of the Oil and Gas Climate Initiative. A graduate of the University of Alabama, Vicki holds a Bachelor of Science in Mineral Engineering. She was inducted into the University of Alabama College of Engineering 2016 class of Distinguished Engineering Fellows.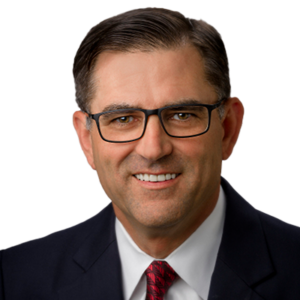 Jeff Miller is Chairman of the Board of Directors, President, and Chief Executive Officer of Halliburton. Since joining Halliburton in 1997, Miller has served in several roles, including Chief Operating Officer, Senior Vice President of Business Development, Regional Vice President of Gulf of Mexico, and Operations Vice President of Angola and Indonesia.
Miller holds a Bachelor of Science in agriculture and business from McNeese State University in Lake Charles, Louisiana, and a Master of Business Administration from Texas A&M University. He is a certified public accountant and a member of the Advisory Council for Texas A&M University Dwight Look College of Engineering. He also serves on the board of directors for American Petroleum Institute, Greater Houston Partnership, National Petroleum Council, and is a foundation board member for The Council on Recovery.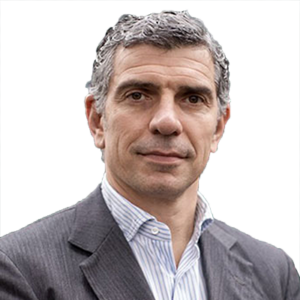 Alessandro Bresciani is Senior Vice President, Climate Technology Solutions for Baker Hughes which encompasses carbon capture, utilization & storage, hydrogen, emissions management, and clean power solutions. In this role he is responsible for defining strategy and operationalizing product and solution management for an integrated Baker Hughes offering that supports energy and broader industrial customers in achieving their net-zero ambitions.
With over 22 years of global experience in the energy and industrial sectors, Alessandro has worked across the entire value chain and covered multiple roles including sales, commercial, operations, services, and business development. Prior to his current role he was VP, Services for the Turbomachinery & Process Solutions business in Baker Hughes.
He holds a degree in Industrial Engineering and a Master's degree in Business Administration from SDA Bocconi, and is a Member of the Board of Directors of Nuovo Pignone International S.r.l.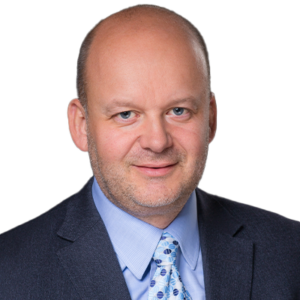 Prof. Gerhard Thonhauser, Head, Chair of Drilling and Completion Engineering at Montanuniversität Leoben, is a world-renowned expert, educator, and innovator in the energy industry. His expertise is widely recognized in academia and industry, positioning him as one of the foremost authorities in the field of digitalization and energy technologies. His main goals are to drive efficiency and reduction of CO2 footprint of the hydrocarbon industry and the development of technologies to accelerate the transition to a hydrogen- and carbon-based industry. Prof. Thonhauser is author and co-author of more than 100 publications and several patents.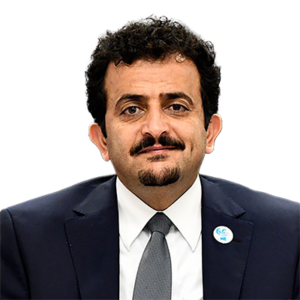 Dr. Ayed S. Al-Qahtani is the Director, Research Division of the Organization of the Petroleum Exporting Countries (OPEC) Secretariat, based in Vienna, Austria.
Prior to his present assignment, Dr. Al-Qahtani was an advisor to H.E. Minister of Energy, Industry and Mineral Resources, Saudi Arabia. Earlier in his career, Dr. Al-Qahtani held various executive and technical positions with Saudi Aramco and World Energy Council.
Dr. Al-Qahtani holds a PhD in Minerals Economics from Colorado School of Mines, USA, a MSc in Petroleum Economics & Management from Institute of Francaise du Petrole, France, an Executive Master of Advanced Studies in International Oil & Gas Leadership from Graduate Institute, Switzerland and a MSc in Minerals Economics from Colorado School of Mines, USA. He also holds a BSc in Petroleum Engineering from King Fahd University of Petroleum & Minerals, Saudi Arabia.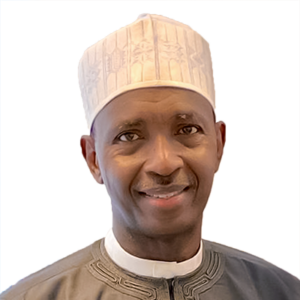 Dr. Omar Farouk Ibrahim holds a Doctorate degree from Rutgers University, New Jersey, USA, 1988.
He is the Secretary General of APPO, a position he assumed in January 2020. He is also the World Energy Council Vice Chair for Africa.
Until then, Dr. Ibrahim was Adviser on International Energy Relations to four successive Petroleum Ministers of Nigeria. He was OPEC Governor between 2015 and 2020, and Executive Board Member at the GECF.
Dr. Ibrahim was Head of the PR and Information Department at the OPEC Secretariat (2003-2010).
He also held the position of Managing Director of the Nigerian Federal Government Owned Newspaper, The New Nigerian (1999-2003).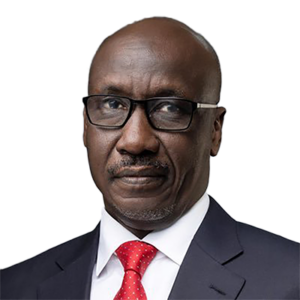 Mele Kolo Kyari has very rich oil and gas industry experience, spanning over 27 years. A
1987 graduate of Geology and Earth Science from the University of Maiduguri, the GCEO of
NNPC Ltd served as a Well Site Geologist with the Directorate of Foods, Roads, and Rural
Infrastructure (DFRRI) between 1987 and 1988 under the National Youth Service Corps
scheme.
Thereafter, he worked with the Nigerian Geological Survey Agency between 1988 and 1991
before joining NNPC as a Seismic Data Processing Geophysicist in the Data Processing
Department of Integrated Data Services Limited (IDSL) in 1992.
He also made his mark as a labour union leader when he served as the NNPC Group
Chairman of the Petroleum and Natural Gas Senior Staff Association of Nigeria
(PENGASSAN) from 1997 to 1999.
He was later appointed as Exploration Geophysicist, Production Sharing Contract (PSC), at
the National Petroleum Investments Management Services (NAPIMS) in 1998 from where he
was made the Head of NAPIMS Operations in Abuja in 2004. In 2006, he was appointed the
Supervisor PSC, Crude Oil Marketing Department (COMD) of the NNPC, from where he rose
to the position of Head, and later Manager of Production Contracts Management of the
COMD between 2007 and 2014.
Mr. Kyari was appointed General Manager Oil Stock Management, COMD where he worked
till 2015 when he was appointed Group General Manager, COMD and later Nigeria's
National Representative at OPEC. He is currently the Group Chief Executive Officer of the
Nigerian National Petroleum Company Limited.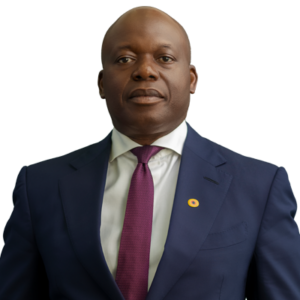 Adewale Tinubu is the Group Chief Executive of Oando PLC, Africa's leading indigenous energy solutions provider.
Mr. Tinubu is widely recognized for leading the strategic evolution of Oando PLC from a predominantly downstream petroleum marketing company to a fully diversified, integrated Oil & Gas Company with interests in the Downstream, Midstream, Upstream and Clean Energy sectors.
In recognition of his impact on the Nigerian energy sector, he was conferred a National Award as Commander of the Order of the Niger (CON), by the President of the Federal Republic of Nigeria, President Muhammadu Buhari. In 2023, he was awarded the 'Private Sector Icon of the Year award at the prestigious Vanguard Personality of the Year awards.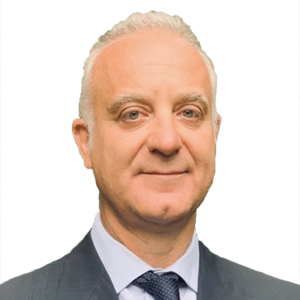 Dr. Papathanasiou leads more than 100 professionals at the Global Units of the Energy and Extractives Global Practice of the World Bank. He coordinates the overall strategic direction of the Practice, advances the knowledge and learning agenda for the Bank's energy and extractives professionals, and oversees corporate reporting, trust funds, and partnerships for the Practice.
Dr. Papathanasiou has worked for more than 20 years with the World Bank Group on Energy and Infrastructure in Africa, Latin America, East Europe and the Balkans, South Asia, East Asia and the Pacific Islands. He has contributed to developing energy policies in several countries and worked on power generation projects using many diverse technologies: thermal, hydropower, solar, wind, and geothermal. He has led large teams on complex utility and sector reforms, as well as sizeable public-private partnership transactions. As the Manager for the World Bank's Energy Practice in South Asia (2016-2020), he was responsible for a portfolio of more than $10 billion and worked to increase renewable energy projects in the region, expand regional interconnections and exchanges, and modernize networks across the region.
A professional Electrical Engineer, Dr. Papathanasiou holds an MSc in Environmental Technology and a PhD in Energy and the Environment from Imperial College in London, UK.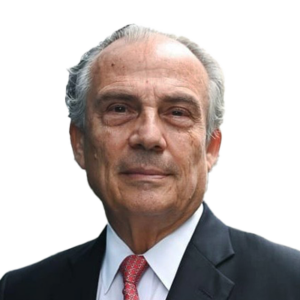 Carlos Garibaldi is currently the Executive Secretary of ARPEL, based in Montevideo. ARPEL is the Association of Oil, gas and Renewable Energy Companies of Latin America and the Caribbean.
With over 40 years of industry experience, Carlos has developed expertise in corporate strategy, E&P portfolio planning and valuation, business development (exploration new ventures and M&A), contractual and fiscal terms design, tender design and in international negotiations.
Carlos has held technical, managerial, and executive roles in Amoco, San Jorge, Chevron, The Scotia Group, Harrison Lovegrove, Standard Chartered Bank, Tecpetrol, HSBC, Ecopetrol, Arthur D. Little and Plata Energy.
Carlos earned a professional degree in Chemical Engineering from the Universidad de Buenos Aires, a M.Sc. in Petroleum Engineering from the University of Tulsa, and an MBA from Rice University.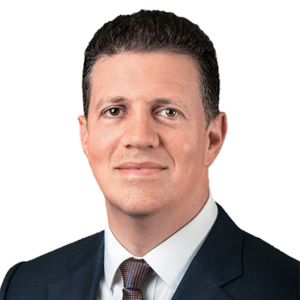 Majid Jafar serves as the Vice-Chairman of the Crescent Group as well as the CEO of Crescent Petroleum, the core oil & gas company which started the group, and as the Board Managing Director of Dana Gas (PJSC), the leading publicly-listed natural gas company in the Middle East, in which Crescent was the founding shareholder. His previous international oil & gas experience was with Shell Exploration & Production and Shell Gas & Power.
In addition to his professional responsibilities, Majid Jafar serves on several non-profit boards, including: Queen Rania Foundation (QRF), Kalimat Foundation, the Arab Forum for Environment and Development (AFED), and the Iraq Energy Institute; the Board of Fellows Harvard Medical School, the Panel of Senior Advisers of the Royal Institute of International Affairs (Chatham House), and the International Advisory Board of the Prince's Trust International and The Atlantic Council. He is an Accredited Director of the Institute of Directors (IoD Mudara), a member of the GCC Board Directors Institute and the Young Presidents Organization (YPO). He was named a Young Global Leader by the World Economic Forum.
Majid Jafar was educated at Eton College and Cambridge University (Churchill College), graduating with Bachelor and Master's Degrees in Engineering (Fluid Mechanics and Thermodynamics). He also earned an MA (with Distinction) in International Studies and Diplomacy from the University of London's School of Oriental & African Studies (SOAS), and an MBA (with Distinction) from the Harvard Business School.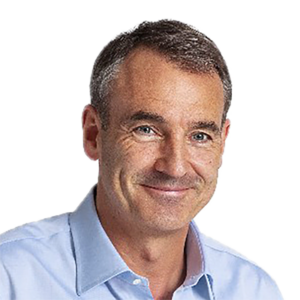 Bernard is leading bp's transformation to an integrated energy company – one that creates long-term shareholder value by delivering solutions to the trilemma of secure, affordable and lower carbon energy.
He is an advocate for inclusion, mental health and the role that greening companies like bp can play in helping the world get to net zero.
He has spent his entire career at bp, joining as an engineer in 1991. He is a steering committee member for the Council for Inclusive Capitalism, an FCLTGlobal board member and leads the Energy Transition Taskforce of the Sustainable Markets Initiative.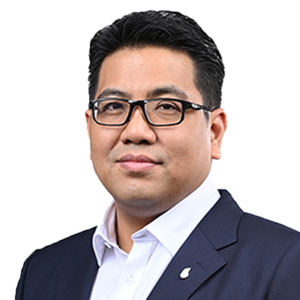 Datuk Tengku Muhammad Taufik is the President and Group CEO of PETRONAS. He holds a Bachelor of Arts (Honours) Degree in Finance & Accounting from Strathclyde University, Glasgow, Scotland. He is a Fellow of the Institute of Chartered Accountants in England and Wales (ICAEW) and a Member of the Malaysian Institute of Accountants (MIA). He has vast experience in strategic planning, finance, and business strategy development, focusing on the oil and gas and energy industry. In his role, he advocates for a just and responsible energy transition, spearheading regional partnerships across multiple stakeholder groups in policy shaping, innovation and technology.
Tengku Taufik was appointed President and Group CEO in July 2020 from his previous position as EVP and Group CFO. He holds Board positions in PETRONAS Carigali Sdn Bhd, PETRONAS International Corporation Ltd, and PETRONAS Refinery and Petrochemical Corporation Sdn. Bhd. He is the Chairman of the East Coast Economic Region Development Council (ECERDC) Audit Committee, the National Trust Fund, the Northern Corridor Implementation Authority (NCIA) Audit Committee and the CEO Action Network. He is also a Council Member of the World Business Council for Sustainability Development (WBCSD), the ECERDC and NCIA, a member of the Board of Trustees of the Merdeka Award Trust, and the National Employment Council (Majlis Pekerjaan Negara).
Tengku Taufik is a member of the World Economic Forum (WEF) Oil & Gas Governors Forum, the WEF Industry Action Group and the APEC Business Advisory Council (ABAC). He is also the Pro-Chancellor of Universiti Teknologi PETRONAS (UTP).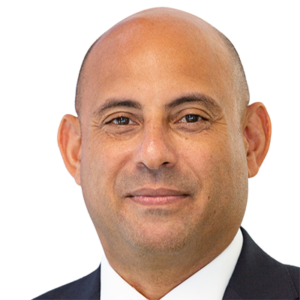 Simon Stiell was appointed Executive Secretary of the United Nations Framework Convention on Climate Change (UNFCCC) in August 2022. From 2013 to June 2022, he served in a number of ministerial roles in the Government of Grenada, including as Minister for Climate Resilience and the Environment for five years. He also served as member of Grenada's Upper House of Parliament, the Senate, where he was Leader of Government's Business throughout this period. Prior to his return to Grenada, Simon had a successful career spanning fourteen years within the technology sector, holding senior executive positions in several industry leading companies.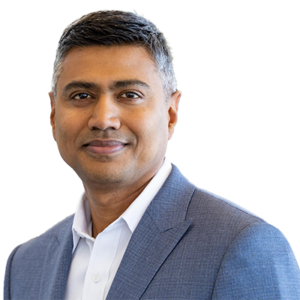 Balaji Krishnamurthy, 45, is vice president of Strategy & Sustainability for Chevron Corporation, a role he assumed in October 2022. In this role, Mr. Krishnamurthy is responsible for guiding development of the company's key strategies, including capital allocation and sustainability efforts.
Most recently, Balaji served as president of Chevron Canada Limited, where he oversaw the company's upstream interests in Canada. Prior to that, Balaji was the general manager of the Corporate Transformation and Integration Management Office. In that capacity, he oversaw the enterprise transformation effort and led the Noble Energy integration.
Mr. Krishnamurthy joined Chevron Technology Ventures in 2002 as an experienced hire and has held numerous positions of increasing responsibility in project management, decision analysis, asset development, asset operations, corporate strategy, and business unit leadership. The majority of his career has been in Upstream international business units supporting operations in Angola, Thailand, Kazakhstan, and Canada, and corporate headquarters in San Ramon, CA.
Balaji earned a bachelor's degree in chemical engineering and electrochemical engineering from the Central Electrochemical Research Institute in India, a master's degree in materials science and engineering from the University of Florida, and a master's in business administration from the University of Texas at Austin.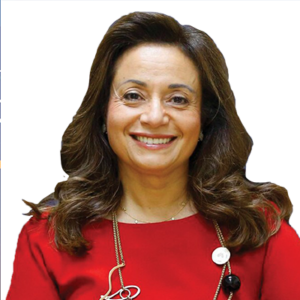 Dr Amani Abou-Zeid is the twice-elected African Union Commissioner in charge of Infrastructure, Energy and ICT. For more than 30 years, Dr Abou-Zeid has served in leadership positions in international organisations and has amassed a remarkable mix of experience from across continents and stakeholders. She has managed AfDB largest operational portfolio and implemented national and continental multi-sectoral development programmes. She launched the Single African Air Transport Market, African Single Energy Market and First African Digital Transformation Strategy. An Egyptian national, she holds a BSc in Electrical Engineering, Cairo University; MBA, Université Senghor; MPA, Harvard University; and PhD Economic Development, University of Manchester.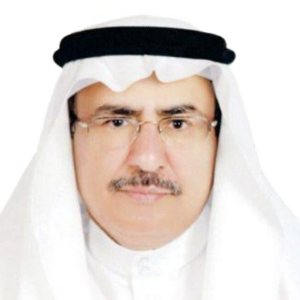 Ibrahim AlMuhanna is an Advisor to Mister of Energy - Kingdom of Saudi Arabia, vice chairman of the Saudi Association of Energy Economics, and Author of "Oil Leaders: An Insider's Account of Four Decades of Saudi Arabia and OPEC's Global Energy Policy".
AlMuhanna has had a distinguished career in academia and public services, serving as advisor to four ministers of energy of the Kingdom of Saudi Arabia from 1989 to 2023, as well as serving as a former vice chairman of the World Energy Council. AlMuhanna holds a PhD in international relations from American University in Washington, DC.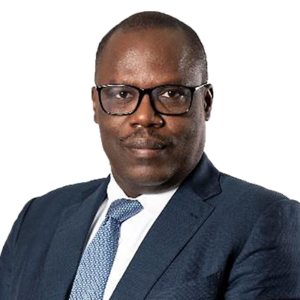 Paulino Jerónimo is Chairman of the Board for Angola's National Oil, Gas and Biofuels Agency (ANPG), also known as the National Concessionaire responsible for regulating, supervising and promoting the execution of petroleum activities in the field of operations and contracting of the oil, gas and biofuels sector.
Prior to ANPG's creation in 2019 he has held several high-level positions in angola's oil and gas industry, including Secretary of State for Petroleum. In the Upstream sector he has been at the core of the activity as CEO at Sonangol's Research and Exploration business Unit heading the operational areas. Between 2013-2016 he was also member of the Board of Directors at Sonangol.
The Chairman holds a BSC and MSC in Geophysics by the Higher Institute of Oil and Gas of Azerbaijan, Azisbekova.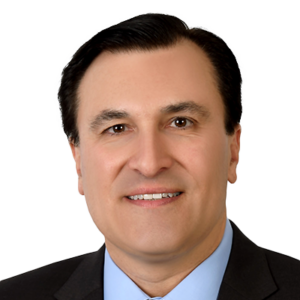 Joseph McMonigle assumed his position on July 1, 2020 as the Secretary General of the International Energy Forum (IEF), the largest international organization of energy ministers based in Saudi Arabia.
He has over 20 years of experience working on energy issues in the public and private sectors.
He was the President & Co-Founder of The Abraham Group as well as a senior energy analyst for Hedgeye Risk Management.
He was Chief of Staff at the U.S. Department of Energy and served as the Vice Chairman and US Representative to the IEA.
He is an attorney and an FAA licensed pilot.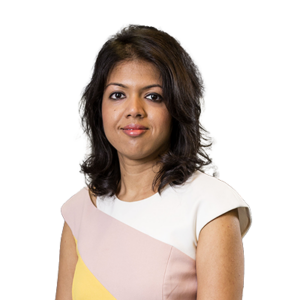 Dr. Amrita Sen is the Founder and Director of Research at Energy Aspects, a global research
house that advises over 500 companies globally on energy markets and geopolitics. Amrita
leads Energy Aspects' forecasts and analysis of crude and oil products markets, and she also
delivers expertise in natural gas and energy transition analytics. Amrita's deep understanding
of the complex relationships within the global energy sector, her wealth of industry contacts,
and nearly 15 years of market experience enable her to have a unique perspective on
international energy markets. She advises central bankers, OPEC+ oil ministers with close
relations to the GCC, and CEOs of oil companies around the world.
She holds a PhD from the University of London, an MPhil in Economics from Cambridge
University, and a BSc in Economics from the University of Warwick. She was formerly Chief
Oil Analyst for Barclays Capital and is frequently featured in leading media outlets. She has
served as a research fellow at both the Oxford Institute of Energy Studies and the Atlantic
Council and is currently a fellow at the Canadian Global Affairs Institute. Amrita is regarded
as a leading authority on oil markets and is a sought-after speaker for top industry
conferences.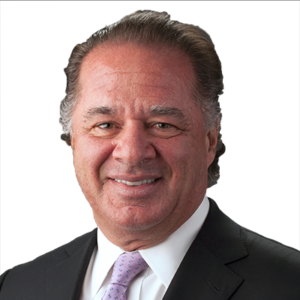 Charif Souki co-founded Tellurian with Martin Houston in February 2016 and serves as Executive Chairman. Tellurian is developing an integrated global gas business beginning with its first project Driftwood LNG, an ~ 27.6 million tonne per annum (mtpa) liquefied natural gas (LNG) export facility on the United States Gulf Coast.
Charif began his career as an investment banker and spent 20 years specializing in financing small capitalization companies in the energy industry. He founded Cheniere Energy in 1996, helping to create the North American LNG export industry in the wake of the shale revolution. Charif served as Chairman of the Board of Directors and Chief Executive Officer and President, and ultimately built an LNG complex with an enterprise value of $30 billion, with over 30 mtpa of liquefaction under construction and 9 mtpa permitted at two facilities, Sabine Pass and Corpus Christi.
He currently serves as a member of the Advisory Board of the Center on Global Energy Policy at Columbia University, and on the International Advisory Board for the Neurological Research Institute (NRI) at Texas Children's Hospital. Charif received a BA from Colgate University and an MBA from Columbia University.
Day 1
State-of-the-art opening ceremony
New perspectives, many panelists and speakers, addressing energy transitions, market stability, energy security, investment, technology, innovation and much more
Ministerial sessions
High-level roundtables
More than 15 exhibitors in the dedicated exhibition area
Unique networking opportunities and side discussions
Exclusive Gala Dinner at the prestigious City Hall of Vienna
Awards for Research 2023 / OPEC Award for Journalism 2023
Day 2
Inspiring conversations and fruitful discussions on key industry issues, including the energy transition, energy poverty eradication, climate change policies, cooperation and more
Networking and VIP areas
Wrap-up sessions, newsletters and handouts
Focus on the youth and students participation
Access to a rich multimedia section covering the event
Special concluding remarks
Gala Dinner
The Gala Dinner on the first evening of the Seminar is a vital element of the OPEC Seminar.
Held at the magnificent Vienna City Hall, this event will be the perfect occasion for casual discussions and networking. Furthermore, on the occasion of the Gala Dinner, the prestigious OPEC Awards will take place, making this a truly unforgettable evening.
The OPEC Seminar is an ideal platform for both oil-producing and consuming nations to engage with each other, as well as with critical stakeholders, on key issues impacting global energy markets.

HE Dr. Sultan Ahmed Al Jaber

Minister of Industry and Advanced Technology, Special Envoy for Climate,
and Group CEO and Managing Director of ADNOC
United Arab Emirates
The Seminar is a very important platform to deal with the latest challenges the oil market faces.

HE Bijan Zanganeh

Former Minister of Petroleum
Islamic Republic of Iran
The successful OPEC International Seminar brought together participants from all over the world.

HE Emmanuel Ibe Kachikwu

Former Minister of State for Petroleum Resources
Federal Republic of Nigeria
Over the years, this Seminar has proven to be an invaluable venue, bringing together representatives from governments, industry, the media and others to discuss issues of importance to world energy and the global economy.

HE Ali I. Naimi

Former Minister of Petroleum and Mineral Resources
Kingdom of Saudi Arabia
The OPEC Seminar comes at a timely moment to continue the cooperation, which embraces the critical elements of sustainability, dialogue and decisions.

HE Dr. Mohammed Bin Hamad Al-Rumhy

Former Minister of Oil and Gas
Sultanate of Oman
The OPEC Seminar allows us to examine in some detail the main issues affecting the oil industry. It also provides an important yardstick as to where we stand today in a global context.

HE Dr. Mohammed Bin Saleh Al-Sada

Former Minister of Energy and Industry
State of Qatar
I very much value the efforts of the Organization of the Petroleum Exporting Countries (OPEC) to extend the dialogue and cooperation on energy issues.

HE Dr. Heinz Fischer

Former Federal President
Republic of Austria